ACLS Advanced Cardiac Life Support
We will mail a hard copy card to you upon completion of the course. A card will be scan to your account immediately just in case you need proof immediately.
ACLS Advanced Cardiac Life Support
AHA's ACLS Course has been updated to reflect new science in the 2015 American Heart Association Guidelines Update for CPR and Emergency Cardiovascular Care. This course builds on the foundation of lifesaving BLS skills, emphasizing the importance of continuous, high-quality CPR.
This advanced course highlights the importance of high-performance team dynamics and communication, systems of care, recognition and intervention of cardiopulmonary arrest, immediate post-cardiac arrest, acute dysrhythmia, stroke, and acute coronary syndromes (ACS).
[Total: 2 Average: 3]
You must sign in to vote
Course Features
Lectures

18

Quizzes

1

Duration

6.0 Hours

Skill level

All level

Language

English

Certificate

Yes

Assessments

Self
Basic Airway Management
Part 1: Basic Airway Management
Devices to Provide Supplementary Oxygen
Overview            Oxygen administration is often necessary for patients with acute cardiac disease, pulmonary distress, or stroke. Supplementary oxygen administration, ideally, should be titrated to the lowest concentration required to maintain Sp O2 ≥94%. Various devices can deliver supplementary oxygen from 21% to 100% (Table 1) . This section describes 4 devices to provide supplementary oxygen:Nasal cannulaSimple oxygen face mask Venturi mask Face mask with O2 reservoir Whenever you care for a patient receiving supplementary oxygen, quickly verify the proper function of the oxygen delivery system in use.
Table 1. Delivery of Supplementary Oxygen: Flow Rates and Percentage of Oxygen Delivered.
Device
Flow Rates
Delivered O2
(L/min)
(%)*
1
21 to 24
2
25 to 28
Nasal cannula
3
29 to 32
4
33 to 36
5
37 to 40
6
41 to 44
Simple oxygen face
6 to 10
35 to 60
mask
Venturi mask
4 to 8
24 to 40
10 to 12
40 to 50
Face mask with
6
60
7
70
oxygen reservoir
8
80
(nonrebreathing
9
90
mask)
10 to 15
95 to 100
*Percentages are
approximate.
Oxygen
Oxygen supply refers to an oxygen cylinder or wall unit that connects to
Supply
an administration device to deliver oxygen to the patient. When the
patient is receiving oxygen from one of these systems, be sure to
check the following equipment:
Oxygen administration device
Valve handles to open the cylinder
Pressure gauge
Flow meter
Tubing connecting the oxygen supply to the patient's oxygen
administration device
Trained ACLS providers should be sure they are familiar with all
emergency equipment before an emergency arises.
Nasal
The nasal cannula (Figure 1) is a low-flow oxygen administration
Cannula
system designed to add oxygen to room air when the patient
inspires.
A nasal cannula provides up to 44% oxygen. In this low-flow system, inspired air mixes with room air. The ultimate inspired oxygen concentration is determined by the oxygen flow rate through the cannula and how deeply and rapidly the patient breathes (minute ventilation).
Increasing the oxygen flow by 1 L/min (starting with 1 L/min) will increase the inspired oxygen concentration by approximately 4%.
Indications:
Patients with adequate spontaneous respiratory effort, airway protective mechanism, and tidal volumePatients with arterial oxyhemoglobin saturation <94% Patients with minimal respiratory or oxygenation problems Patients who cannot tolerate a face mask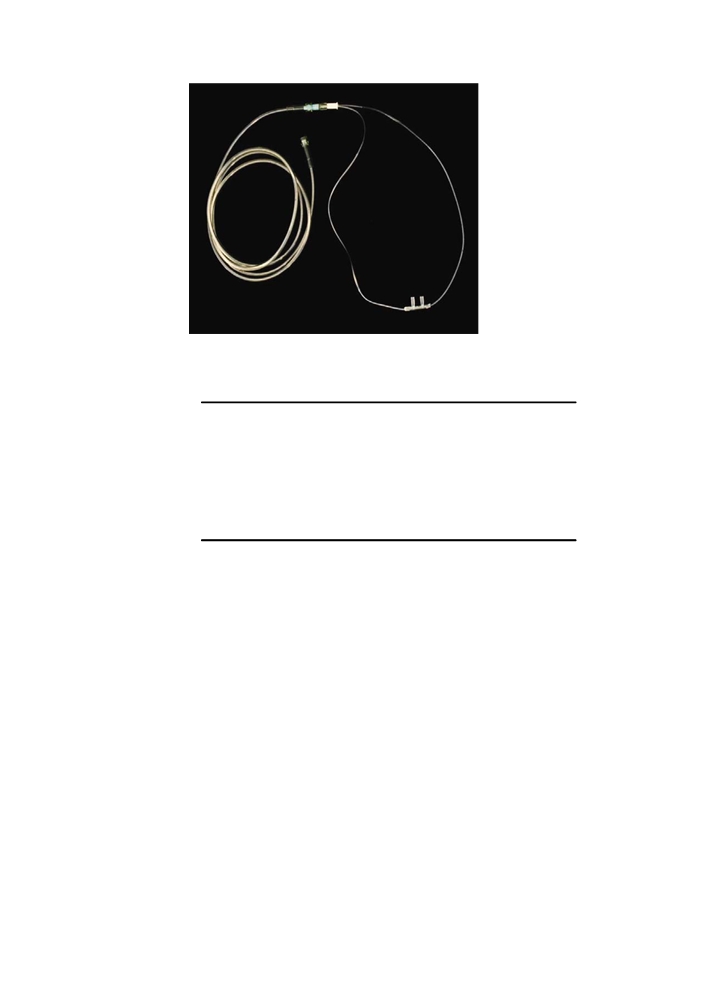 Figure 1. A nasal cannula used for supplementary oxygen delivery in spontaneously breathing patients.
Simple The simple oxygen face mask delivers low-flow oxygen to the Oxygen patient's nose and mouth. It can supply up to 60% oxygen with flow Face Mask rates of 6 to 10 L/min, but the final oxygen concentration is highly dependent on the fit of the mask (Table 1). Oxygen flow rate of at least 6 L/min is needed to prevent rebreathing of exhaled CO2 and to maintain increased inspired oxygen concentration.
Venturi Venturi mask enables a more reliable and controlled delivery of Mask oxygen concentrations from 24% to 50% (Table 1). Deliveredoxygen concentrations can be adjusted to 24%, 28%, 35%, and 40% using a flow rate of 4 to 8 L/min and 40% to 50% using a flow rate of 10 to 12 L/min. Observe the patient closely for respiratory depression. Use a pulse oximeter to titrate quickly to the preferred level of oxygen administration.
A Venturi mask can accurately control the inspired oxygen concentration. Use this mask in patients with chronic obstructive pulmonary disease (COPD), who usually have chronic hypercarbia (high CO2) and mild to moderate hypoxemia. Administration of high oxygen concentrations to patients with end-stage COPD may produce respiratory depression because the increase in PaO2 eliminates the stimulant effect of hypoxemia on the respiratory centers.
Never withhold oxygen from patients who have respiratory distress and severe hypoxemia simply because you suspect a hypoxic ventilatory drive. If oxygen administration depresses respiration, support ventilation.
Face Mask   The face mask with oxygen reservoir is a partial rebreathing mask
With                that consists of a face mask with an attached reservoir bag (Figure
Oxygen          2). A face mask with oxygen reservoir (nonrebreathing mask)
Reservoir       provides up to 95% to 100% oxygen with flow rates of 10 to 15 L/min
(Table 1). In this system a constant flow of oxygen enters an
attached reservoir.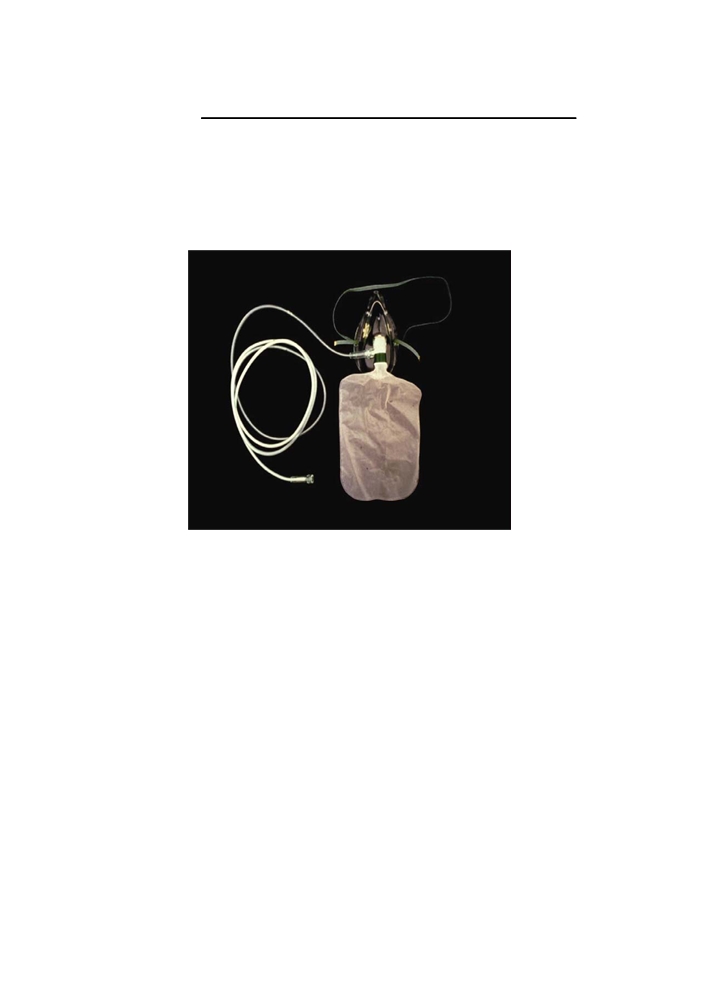 Figure 2. A face mask with oxygen reservoir used for supplementary oxygen delivery in spontaneously breathing patients. Use of a face mask with a reservoir is indicated for patients who Are seriously ill, responsive, spontaneously breathing, have adequate tidal volume, and require high oxygen concentrations May avoid endotracheal intubation if acute interventions produce a rapid clinical effect (eg, patients with acute pulmonary edema, COPD, or severe asthma) Have relative indications for advanced airway management, but maintain intact airway protective reflexes, such as gag and cough Have relative indications for advanced airway management, but have physical barriers to immediate intubation, such as cervical spine injury  Are being prepared for advanced airway management
always requires close monitoring. Suctioning devices should be immediately available. Additionally, prolonged exposure to high inspired oxygen concentration could be detrimental when PaO2 is high (ie, >300 mm Hg) and arterial oxyhemoglobin saturation is 100%. When feasible, the minimum supplementary oxygen needed to maintain arterial oxyhemoglobin saturation ≥94% should be used.
[Total: 0 Average: 0]
You must sign in to vote
Airway Management

Part 2: Advanced Airway Management

Lecture 2.1

Advanced Airway Adjuncts

Locked

Lecture 2.2

Advanced Airway Adjuncts: Esophageal-Tracheal Tube

Locked

Lecture 2.3

Advanced Airway Adjuncts: Endotracheal Intubation

Locked

Lecture 2.4

Insertion of ET Tube Into One Bronchus

Locked

Lecture 2.5

Esophageal Detector Devices

Locked

ACLS Core Rhythms

Lecture 3.1

Recognition of Core ECG Arrest Rhythms

Locked

Lecture 3.2

Recognition of Selected Nonarrest ECG Rhythms

Locked

Lecture 3.3

Recognition of Ventricular Tachyarrhythmias

Locked

Defibrillation

Lecture 4.1

Defibrillation

Locked

Access for Medications

Lecture 5.1

Introduction

Locked

Lecture 5.2

Intravenous Access

Locked

Lecture 5.3

Intraosseous Access

Locked

Acute Coronary Syndromes

Lecture 6.1

Acute Coronary Syndromes

Locked

Human, Ethical, and Legal Dimensions of ECC and ACLS

Lecture 7.1

Rescuer and Witness Issues

Locked

Lecture 7.2

Legal and Ethical Issues

Locked

Lecture 7.3

Providing Emotional Support for the Family

Locked

QUIZ

Quiz 8.1

ACLS PRE-TEST EXAM

Locked
This is for test
epierre64

MD

Excellent and smart about it