Continuing Education for Certified Nursing Assistant in Florida
Posted by

Florvilus Nessely

Categories

Advanced Registered Nurse Practitioner, Athletic Trainer, Blog, Certified Nursing Assistant CNA, Certified Respiratory Therapist, Clinical Laboratory Director, Clinical Laboratory Supervisor, Clinical Laboratory Technician, Clinical Laboratory Technologist, Clinical Nurse Specialist, Diagnostic Radiological Physicist, Dietician/Nutritionist, Emergency Medical Technician, Home Health Aide HHA, Licensed Acupincturist, Licensed Midwife, Licensed Pratical Nurse LPN, Medical Health Physicist, Medical Nuclear Radiological Physicist, Nursing Home Admistrator, Nutrition Counselor, Occupational Therapist, Occupational Therapist Assistant, Orthotic Fitter, Orthotic Fitter Assistant, Orthotist, Orthotist and Prosthetist (Dual), Pedorthist, Physical Therapist, Physical Therapist Assistant, Prosthetist, Public Health Director, Public Health Technician, Public Health technologist, Registered Nurse RN, Registered Respiratory Therapist, Respiratory Care Practitioner Non-Critical Care, Therapeutic Radiological Physicist

Date

November 15, 2017

Comments

0 comment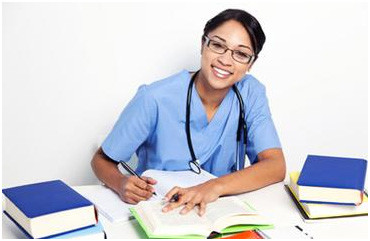 Introduction Continuing Education for Certified Nursing Assistant in Florida
Certified Nurse Assistants (CNAs), also having the name of certified nurse aids, are responsible for providing most of the required hands-on care for nursing home habitats. Their mission is to do what patients always need to be served at hospitals or long-term care facilities and under a nurse's instructions, a CNA may help patients in getting out of bed and getting ready for the day health requirements.
Being a certified nursing assistant (CNA) in Florida is a wonderful move into a health career, especially if you don't have enough time or enough money for extended training. Because the position falls down the lower pay level of the health care system, there are many plentiful jobs and the opportunity for promotion exists for anyone choosing to continue his way in training and education.
Every state, including Florida, gives certificates to nursing assistants independently and Continuing Education for CNAs in Florida is a must for healthcare personnel assuring that employees will be up to date in the latest health knowledge and mechanisms achieving best-taking care of patients.
Continuing Education for CNAs in Florida
Federal law asks Certified Nurse Assistants to have at least 12 hours of continuing education every year so that they can be re-certified. The number of hours a year may change from state to another, but Florida needs only the federally mandated 12 hours per year and specifies the subjects that nurse assistants must study.
Continuing Education Requirements
During CNAs initial training for certification, they learned more about the overall procedures and details that equipped them with the tools needed to be efficient in the workplace. The Importance of the CNA continuing education courses is to update and increase this knowledge base.
In Florida, continuing educations for CNAs are basically about Bloodborne Pathogens, HIV/AIDs, Medical Record Documentation, Domestic Violence, Resident Rights, Review of CPR, Prevention of Medical Errors, and Communication with Cognitively Impaired patients. All these subjects are, of course, helping in achieving this important goal.
The Necessity of the Continuing Education
According to the Journal of Continuing Education in Health Care Professions, the goal of CE courses for healthcare employees is to provide up-to-date, well-researched content for certified nurse assistants so that they can utilize in their daily routines at their work.
With the increasing need for qualified CNAs in the United States and the requirement to have a skilled workforce, continuing education helps in making closely remarkable changes in the following necessary factors associated with your healthcare career.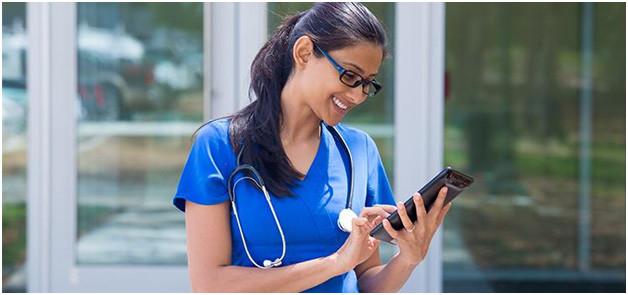 Continuing Education informs the qualified assistants the latest and newest great safety precautions and this will help them in making protection against any unwanted injury. During their work, CNAs come in direct contact with some chemicals that may have harmful effects and have a variety of hazardous. They must also be aware of proper lifting and transfer methods not only for them but for patients as well.
Continuing Education helps in achieving advancement in Health Care System as scientists make great efforts to find cures for the harmful diseases and ailments and everyday new studies and results are released.
That makes changes in the ancient school of thoughts in many clinical procedures. Continuing education gives the nurse assistant the chance to stay informed and allows them to know any new procedure that may come their way.
Because of the usually changing in the medical procedures, certain license and certifications are required and the maintaining of the continuing education for the nurse assistants help them staying at the top of the curve and allows them keeping their certifications up-to-date.
Continuing education will help the nurse assistants to be informed about the updated information about new illness published by the U.S. Centers for Disease Control and Prevention. They will learn more about how to treat their patients and protect themselves from any previously unknown diseases.
Other Important Considerations
Keeping current on the continued education may be a state requirement. However, there are also large professional and personal benefits that occurred by maintaining this commitment. Every CNA is responsible for becoming a lifelong student when it comes to ongoing education in the healthcare field.
Targets of CEU Courses
Patient Safety is a Must
Caring for patients and abusing prevention is an important subject for CNA CEU classes. For example, in the Delaware Health and Social Services Department, it is a must for CNAs to take six hours of continuing education courses within the needed period at least that concentrate specifically on preventing patient abuse.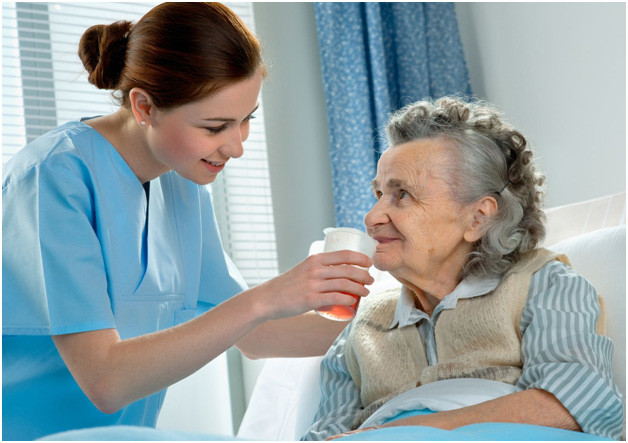 In addition to that, some states' CEU requirements helping in preventing medical errors and infections.
Going General
general CEU course requirements are set fairly by some states. These may be occurred alone or be added to more specific ones. For example, in the state of Delaware, eight hours are needed of specific training, six are needed in dementia and two are needed in patient abuse prevention training and 16 other hours of training in general health care topics. On the other side, Nevada's State Board of Nursing requires certified nurse assistants to complete continuing education training in what they call "CNA-related continuing training." These classes may have courses on the practice of nursing assistant or specific facets of making health support to patients.
Having The Team Spirit
CNA helps the nursing staff and the health-care team function as an assistant. That may explain that some states require CNAs to take continuing education courses about working as part of a medical team. For example, certified nursing assistants are provided by North Carolina's Division of Health Care Service Regulations with a CEU class that can help them a better understanding of what working as part of a medical team requires.
Places that offer CEU Courses
Some hospitals make their own continuing education classes that are given by their in-service departments. Of course, this is a great one of the benefits to look for when choosing a good place of employment by the nurse assistant. Many of these courses are mainly compatible with the needs of the hospital offered the courses. This is an important thing because they will be helpful in the nurse assistants work and they will have a great chance to put into practice what they have learned in the classroom.
Self-study courses can sometimes be included in pay envelopes so that certified nursing assistants can study rapidly. Some hospitals don't allow employees to register for a fee in case of having a room available.
Not only community colleges offer continuing education units for nurse assistants, but some nursing schools offer the same thing as well. The school where nurse assistants got their nurses' aid certification might be a good place to start, and good sources of continuing education can be probably recommended by the stuff there.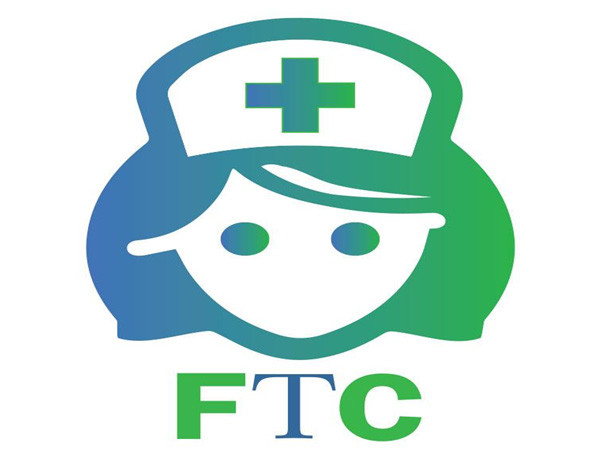 Florida Training Center
If you want to take your CNA CEU courses easily, efficiently, and professionally, then the Florida Training Center is your choice. FTC training center provides all courses for the certified nurse assistants of Florida for their continuing education online so that they could renew their certifications easily. Courses in Communication with Cognitively Impaired Clients, Domestic Violence, HIPAA Legal: The Rights of Patients, Barrier Precautions and OSHA and other courses are provided by the FTC Training Center. You can know more about the details of these courses from here.
CPR training programis also provided by the center. The program is ordered by the American Heart Certified Instructors, and at the end of this program, CNAs are given an AHA card. Because of achieving professional success in providing these courses, FTC training center has the thousands of healthcare professionals' trust in Florida.
Continuing Education can strongly support and help you If you are thinking of changing and achieving great progress in the direction of your career. If you have worked in a residential care facility and have the ambition to move and change to a great hospital with a higher salary, you should try to look for courses in the specialty that you would like to work.
Renewing The CNA Certification
By completing a CEU course with hours required, you will be issued a certificate. If you take the CEU course required online, you will have to print the certificate. Keep your detailed records of all the CEU course you take over the two years required time. In case of renewing your certification, you will be needed to fill out a form with the details of the CEU courses you take, like the titles of all courses, their government-issued numbers, the dates when you took those courses. You are also required to fill out the form with the number of CEU's and the names of the places where you took them and also their addresses and telephone numbers. You should be all ready for renewal your certificate not to be late when the time comes.
For more details of renewing the CNA certification in Florida, you can see the following video explaining the renewal instructions
[Total: 1 Average: 5]
You must sign in to vote